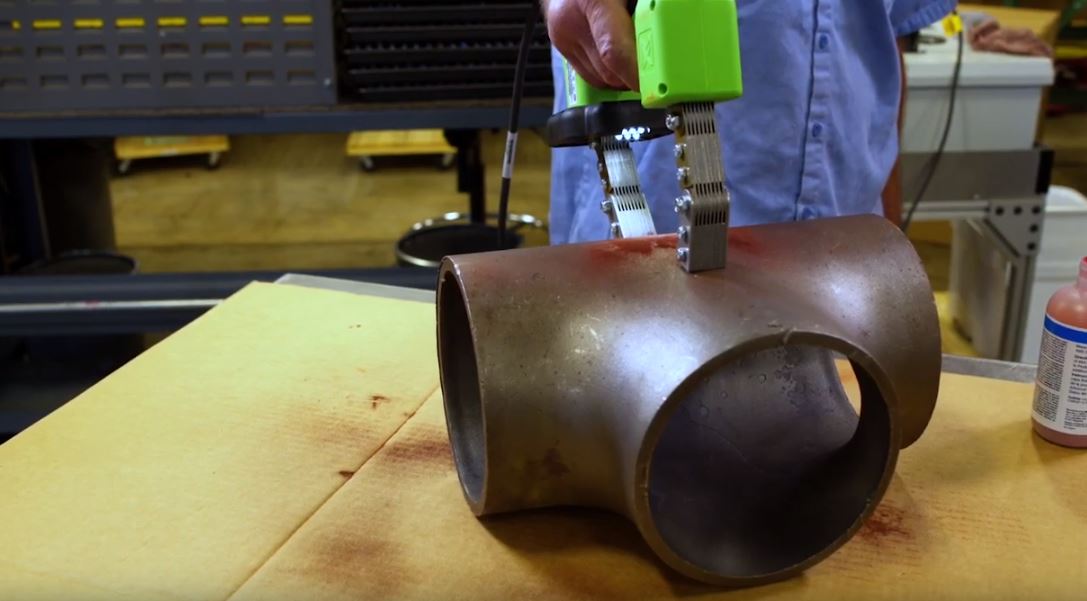 The Magnaflux Y-2 Yoke Makes Magnetic Particle Inspection Fast and Easy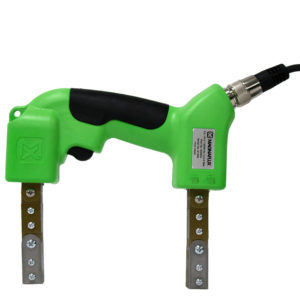 Whether you're inspecting welds on a petroleum pipeline or the mounting bolts on an aircraft propeller, non-destructive testing (NDT) using magnetic particle inspection (MPI) is essential in ensuring structural integrity. One of the tools for doing that is the magnetic yoke.
Handheld magnetic yokes used to perform MPI in outdoor and remote location applications present a bit of a dilemma however. On the one hand, the unit needs to be heavy duty and durable with the ability to stand up to the harshest environments. On the other hand, the unit should be lightweight, ergonomic and capable of easy positioning in any direction. Until recently, finding a handheld magnetic yoke with all those capabilities was hard to do, but Magnaflux's new Y-2 yoke changes all that.
The Y-2, a lightweight, yet heavy duty, AC electromagnetic yoke produces strong magnetic fields for the detection of surface indications during MPI. At only 4.8 pounds, compared to over 7 pounds for competing products, and with a new ergonomic design, the Y-2 improves productivity. And it's long-lasting, durable design is made to work for years to come.
The lightweight unit results in less arm strain and wrist fatigue, which means your operators can get more done while easily positioning and repositioning the yoke. It comes with steel shields for leg protection and exceeds ATSM lifting specifications. And with its IP-54 O-ring sealed housing, the Y-2 yoke prevents dust and water damage making it ideally suited for every situation. The new design also includes such features as a field-swappable power cord, a water-resistant activation switch and a snap-on LED light.
A Partner in NDT
To take full advantage of the Y-2 you're going to need a partner in NDT. A partner who is not only a Magnaflux stocking distributor, but one who is also an authorized Magnaflux service center so they can do repair and warranty support. You'll want a partner who stocks the most commonly needed Magnaflux products to conduct NDT.
And you'll also want your partner to be an ISO 17025 accredited calibration laboratory, as well as a provider of product training and ASNT training.
Berg Engineering has been serving the non-destructive testing, material testing and electrical testing equipment industries for over 50 years. They have an excellent reputation for strong technical support, customer service and fast response times. They are a stocking distributor for some of the most recognized leaders in the inspection industry including Magnaflux. And they now stock the Y-2, along with all the products and support you'll need to conduct MPI testing.
The Y-2 Value Proposition
Magnaflux and Berg Engineering form the ideal partnership when you decide to take advantage of the benefits and features of the new Y-2 yoke. To take full advantage of the Y-2, you'll likely need one or more of the following products.
Colored Non-fluorescent Magnetic Particles
For use in dry method testing in visible light, these magnetic particles provide strong contrast on metal surfaces for detecting surface and slight subsurface discontinuities. They can be used in a powder blower or shaken from a bottle during magnetization and can be cleared away while current is still applied. The particles come in three colors: #1 gray, #2 yellow and #8A red.
Oil-Based Visible Magnetic Particle Suspension
For use in wet method testing in visible light, these highly-sensitive oil-based magnetic particles are ideally suited for detecting fine and medium discontinuities on finished parts. The aerosol can is perfect for field testing, spot inspections and places where bulk processing is impractical. And the wide spray pattern makes it easy to cover large areas for faster processing during remote inspections. It is frequently used in conjunction with white contrast paint.
White Contrast Paint
White contrast paint provides a high contrast background to aid in detection during visible magnetic particle inspections. This fast drying paint aerosol sprays on evenly, without flaking, before inspection, so when non-florescent colored magnetic particles are applied, the indications appear clearly against the opaque white background.
Magnetic Field Strength Meter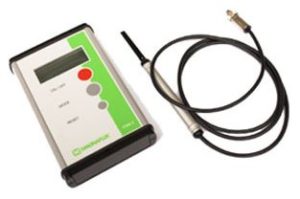 Used for tangential measuring of both AC and DC magnetic fields, the field strength meter is used to calculate the performance of magnetic benches, electromagnetic current generators and other magnetizing equipment during system performance checks. The unit comes with an RS-232 interface, tangential field probe and mains adapter.
Yoke Test Weight

Certified at exactly 10 pounds, this test weight is designed specifically for AC magnetic yokes to confirm the yoke has sufficient strength to perform MPI. Each Yoke Test Weight has a built-in leg positioning guide to assure balanced distribution and accurate test results.
Yoke Light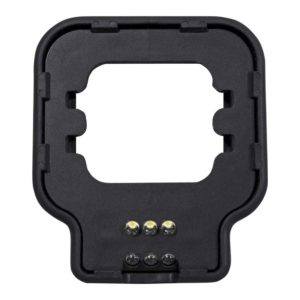 This bright, LED add-on accessory to the Y-2 enhances the visible detection of flaws and discontinuities in low light conditions. The unit is fast and easy to install, requires no additional wiring connection and is automatically activated when the yoke is energized.
All-in-one Kits
Don't want to buy it piecemeal? An all-in-one Y-2 yoke kit is also available. The kit includes #8A red and #1 gray magnetic powders, a yellow paint marker and cleaning cloth. And of course all Magnaflux products come in a convenient carrying case for easy shipment.
Replacement Parts
The Y-2 yoke is easily serviceable with a field-swappable power cord and an isolated, replaceable trigger switch. Field work shouldn't cease due to accidental damage and Berg Engineering stocks the replacement parts you'll need to make sure that doesn't happen.
The Berg Difference
Whether it's fast shipment, in-stock delivery or expert advice, Berg Engineering is there for all your MPI and NDT needs. Berg is an ISO/IEC 17025 accredited (by ANAB) calibration laboratory. The company offers both remote and client site training, and all classes  (both Level I & II penetrant testing and Level I & II magnetic particle testing) are taught by ASNT NDT Level III certified professionals.
Berg Engineering is a complete NDT solutions provider from product research and purchase to post-purchase support and training. Contact Berg Engineering at 1-847-577-3980 or email Info@BergEng.com to learn about the new Magnaflux Y-2 family of products or for any of your other test equipment needs.
Resources:
The American Society for Nondestructive Testing