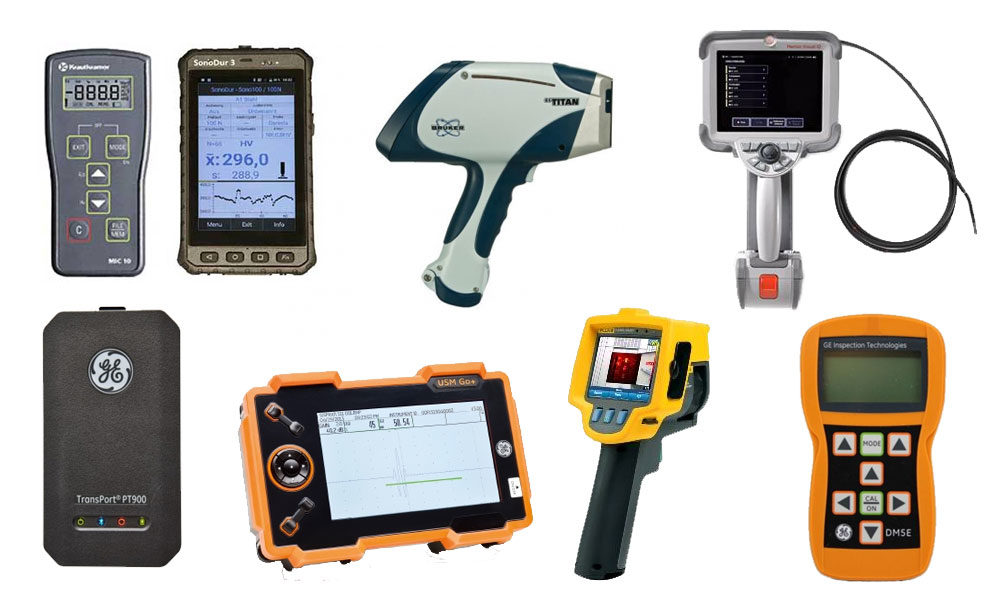 Renting NDT Equipment
Nondestructive testing (NDT) equipment may be an investment. Clients really don't want to buy it if they don't need to. So, when it comes time to perform NDT testing, you're going to have to make an informed rent/buy decision. The key in making an informed choice is this: Do you have a vendor who can offer technical equipment and application support with renting NDT equipment or NDT equipment purchase?
There are many circumstances in which NDT rental equipment is the better option. Maybe you need the equipment on a one-time basis to perform an inspection audit or as a substitute for your own equipment which is temporarily out for service. Or maybe, you just need some extra equipment during a maintenance shutdown. NDT rental equipment is a cost-effective solution for seasonally recurring or one-off testing requirements.
Budget Friendly & Cost-Effective
Renting NDT equipment can be more cost effective than buying, and you can also get your hands on the equipment faster. First, companies with a fleet of NDT rental equipment can ship out the equipment the same day. And that's only part of it.
In most companies, NDT equipment purchasing and renting are completely separate buying processes. Buying a big-dollar asset undoubtedly has to go through a yearly budgeting process and several layers of management approval. Renting, on the other hand, can often be charged to a credit card with little to no purchase approval required.
Another good reason for renting NDT equipment is when you don't have the in-house expertise to calibrate it. NDT rental equipment fleet should come calibrated to a standard such as ISO/IEC 17025, NIST, ASTM, MIL or the manufacturer's specification. If you don't have this capability, renting pre-calibrated equipment will solve the problem.
Sometimes renting NDT equipment makes sense even when you know you're eventually going to buy it. Perhaps you know your company has a long-term need for a thermal imager or an XRF analyzer, but you're not sure which product is the best for your needs. Renting is a low-cost, low-risk way to find out, leading to a better overall purchasing decision.
Your Renting NDT Equipment Decision
What types of NDT equipment are ideal candidates to be rented?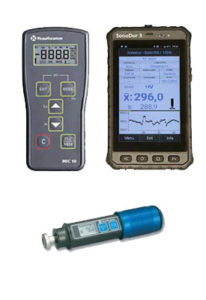 Portable hardness testers for rent come in a variety of types and can display results in a variety of hardness scales. Types include Rebound, UCI, Brinell and Rockwell. Make sure you get the technical support you need so you choose the correct method of portable hardness tester for your application. Click here to view hardness testers for rent.
Positive Material Identification (PMI) can be performed by X-ray fluorescence analyzers (XRF), making for good rentals when you are looking to identify the elemental composition of manufactured parts, scrap or samples. As with hardness testers, make sure you get the technical support you need when choosing the correct model for your application. Click here to view PMI/XRF analyzers for rent.
Thermal imagers for rent come in handheld models. Brands include Fluke and CorDEX. Make sure that any thermal imager you rent comes calibrated traceable to NIST. Click here to view thermal imagers for rent.
There are several options for renting Remote Visual Inspection (RVI) equipment: you can choose between measuring video probes, basic video probes, push cameras and push cameras with pan and tilt features. All equipment should be tested prior to you receiving it. Click here view RVI equipment for rent.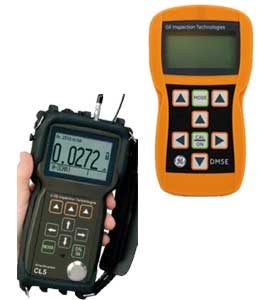 Thickness gauges available for rent include basic thickness gauges, A-scan thickness gauges, and high precision thickness gauges for high resolution applications. Be certain any thickness gauge you rent comes with an ISO17025 certificate of calibration and is ready to use right out of the box. Click here to view ultrasonic thickness gauges for rent.
Ultrasonic flaw detectors for rent include both conventional and phased array. You'll also want a selection of calibration blocks and probes. Just as with thickness gauges, make sure the flaw detector comes with a ISO17025 certificate of calibration. Click here to view ultrasonic flaw detectors for rent.
Flow meters for rent that measure the flow of liquids are often good choices for applications involving water based liquids, fuels, refined hydrocarbons and chemicals. Check that any flow meter you rent comes calibrated traceable to NIST. Click here to view flow meters for rent.
Making Your Decision
When you've decided that renting NDT equipment is the way to go, you still have an important decision to make. Where should you rent it?
Berg Engineering understands that renting NDT equipment isn't just about the equipment. It's about making the business of renting equipment fast, easy, and hassle free.
Yes, we maintain a large fleet of state of the art equipment and accessories. Yes, we offer calibrated certificates with our rental fleet. Yes, we certify each machine to be working prior to shipping. And we ship it the same day. However, we can do even more for you.
Berg Engineering Sales Engineers can put together a custom solution designed to minimize your expense. We offer discounts for our customers who have equipment in for service contracts for clients who rent continually. We'll also offer credit from your rental if you decide to purchase new from Berg Engineering. For technical or sales assistance, please call us at 847-577-3980 or email info@bergeng.com.
We are technical experts on all of our equipment and we offer that expertise to you with all the equipment you rent from us. When you decide to rent NDT equipment, think of ISO/IEC 17025 accredited Berg Engineering, helping companies like yours since 1969.