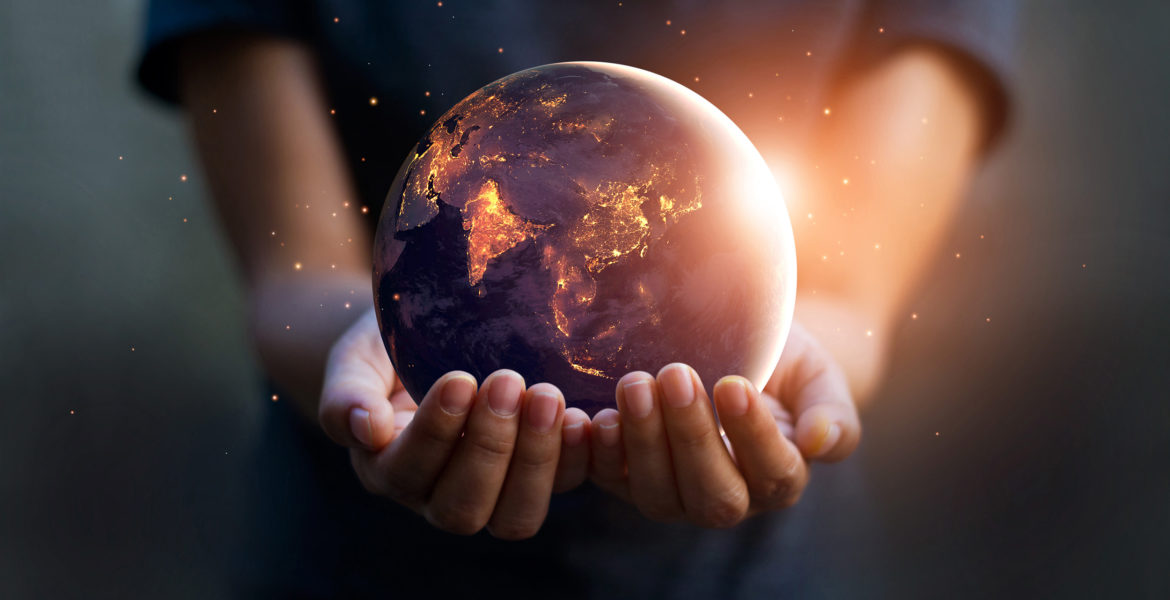 How is NDT Technology Creating a Safer world?
Aircraft crashes, bridge collapses, power plant explosions, oil spills, train derailments and all kinds of serious incidents are the things that cause nightmares. These disasters occur due to simple material failures which, if detected early, can be easily avoided. Testing materials requires Non-Destructive Testing (NDT) technology which is used in many areas of quality assurance to ensure public safety. When applied correctly, NDT has the power to save countless lives and keep essential assets operational.
Reassuringly, NDT technology is becoming more sophisticated and easier to use all the time and equipment like GE's DM5E, USM Go+ and Mentor Visual iQ HD are making the world a safer place by enabling you to inspect materials, joints, welds and equipment onsite efficiently and effectively.
It is impossible to say for certain if NDT technology could have prevented recent incidents such as the Genoa bridge collapse, the Southwest Airlines emergency landing and various train derailments over the years. However, equipment such as thickness gauges, flaw detectors and visual inspection equipment can detect the kinds of issues which lead to these disasters.
Avoidable Disasters?
The collapse of the Morandi bridge in Genoa, Italy on August 14th, 2018, cost 43 lives and left 600 people homeless when a 200 meter section of the bridge crumbled apart.  Inspections carried out in 1992 identified that the bridge's famous cables were badly corroded but the company maintaining the bridge decided to add further cables rather than replace the corroded ones.  A recent examination with modern NDT equipment would likely have revealed the extent of the damage to these cables.
The bridge collapse at Florida International University in 2018 killed six people and the exact cause isn't confirmed but cracks at the point it collapsed were noted, but not investigated, two days before the collapse.  The collapse happened while the bridge was undergoing a post-tensioning operation when a joint failed.  In February 2019, another collapse in the US in was narrowly avoided when a large crack appeared in a support beam of the Lake Shore Drive bridge over the Chicago river.  The very visible crack caused the bridge to separate in part and one part dropped around nine inches.  Authorities closed the bridge and performed emergency repairs.  It's possible that inspections with NDT equipment could have avoided both these incidents.
In 2018, the FAA issued an emergency directive after an engine failure caused the Southwest Airlines incident.  Using an instrument like the GE USM Go+, or other ultrasonic equipment, inspectors can identify the kinds of flaws which likely caused the engine to fail. Afterward, Southwest Airlines ordered CFM56-7B engine fleet fan blade inspection for engines with 30,000 or greater cycles.
Although the cause of the recent train derailment in India hasn't been publicized, an article in Scientific American after the well-known Amtrak derailment revealed that broken rails and welds are the most common cause of train accidents.  It's clear that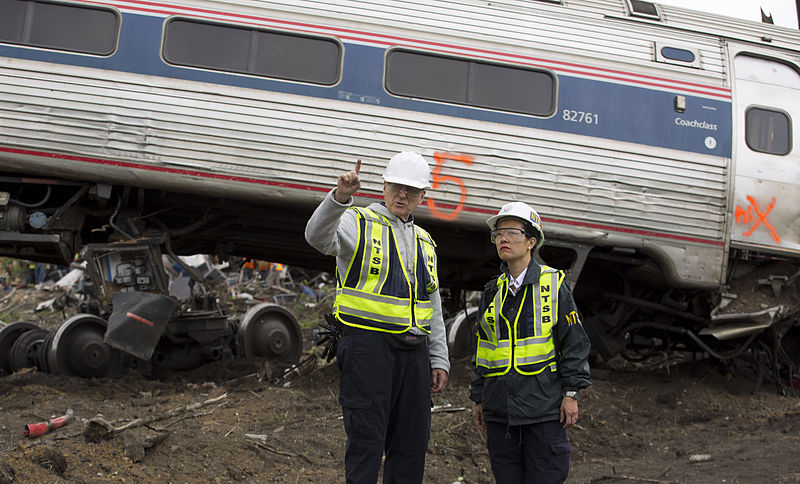 regular NDT inspections could help to reduce rail disasters too. Here are some examples of NDT equipment and how it works to keep you safe.
NDT Technology:
Corrosion Thickness Gauges
Corrosion is a major safety concern as weather and time take their toll on structural materials. The Genoa bridge collapse is one of many examples of how corrosion left unchecked can lead to devastating consequences. Being able to measure the degree of corrosion is vital to ascertain what work needs to be done to keep structures safe.  GE's DM5E range of devices are ideal for measuring corrosion onsite as they are portable, easy to use and suitable for use in all weather conditions as well as in elevated temperatures.  A number of different probes are available to use with the DM5E so it is easy to use in a variety of applications.  The DM5E allows you to take measurements under coatings without needing to take the time to remove the coating and replace it.
These features make the DM5E range ideal for measuring corrosion in pipelines, storage tanks, pressure vessels etc., in a variety of industries such as oil and gas, petrochemical and power generation.  Their flexibility and ease of use mean you can take measurements quickly and access the information easily to allow you to make vital safety decisions.  Because leakages and material failures in these industries can be incredibly dangerous as well as hazardous to the environment, being able to assess the condition of pipelines, storage tanks etc. quickly and effectively is vital to avoid accidents or expensive cleanups.
Flaw Detectors
Similarly, the USM Go+ ultrasonic flaw detector is very useful NDT technology for identifying flaws beneath the surface in welds, rails, forgings, castings and composites.  These units are small and light enough to operate with one hand but tough enough to use in all kinds of harsh conditions.  This makes it ideal for onsite inspections of all kinds of materials from railway lines to aircraft engines.  It includes a Backwall Echo Attenuator to detect tiny
defects in high stress applications like automotive and aerospace or dangerous ones like oil and gas and power generation.
Like the DM5E, it is easy to use with a large bright display and USB connectivity to allow easy transfer of data.  It has a recording facility too so more experienced staff can review the whole inspection process if necessary.  These features are useful for reporting and recording data to make decision making as simple, fast and justifiable as possible.
Visual Inspection
In the case of the recent bridge closure in Chicago, a crack in a supporting beam was very obvious to the naked eye, but in most applications, you need to identify cracks, flaws, pitting and corrosion long before it gets to that stage.  Borescope NDT technology like the Mentor Visual iQ HD can allow you to inspect components and joints and the insides of pumps, pipes, motors, valves, pistons, gun barrels, etc.  Not only does this device allow you to closely inspect all kinds of difficult to reach places, it has an HD enabled digital zoom to allow you to see incredible detail, but also on-demand 3D Phase and Stereo Measurement powered by Real3D™.  Equipment like this means you can spot issues before they become serious enough to cause a major problem like those above.
Modern portable NDT technology like this makes inspecting bridges, aircraft, train lines, oil tanks, pipelines and other critical parts of infrastructure as fast, easy and cost-effective as possible.  Not only does appropriate inspection allow potential problems to be addressed before something bad happens, you get peace of mind knowing that you're keeping people, expensive assets, property and the environment as safe as possible.

Infographic © 2019 by Berg Engineering. Licensed under Creative Commons 2.0. You are free to republish this infographic–simply provide linked attribution to Berg Engineering.
Share this Image On Your Site
<p><strong>Please include attribution to https://www.bergeng.com/blog/ with this graphic.</strong></p>
<a href="https://www.bergeng.com/blog/ndt-products-making-a-safer-world/"><img src="https://www.bergeng.com/blog/wp-content/uploads/2019/03/NDT-Safe-1.jpg" alt="NDT Technology Making the World a Safer Place" style="width: 100%; max-width: 1128px;" border="0″ /></a></p>
References
Italy's Morandi Bridge Collapse—What Do We Know?
Lake Shore Drive bridge Re-Opens, But Cracks Point to Other Problems
Broken Rails Are Leading Cause of Train Derailments
GE DM5E Brochure
GE Mentor Visual Product Data Sheet
GE USM Go+ Brochure