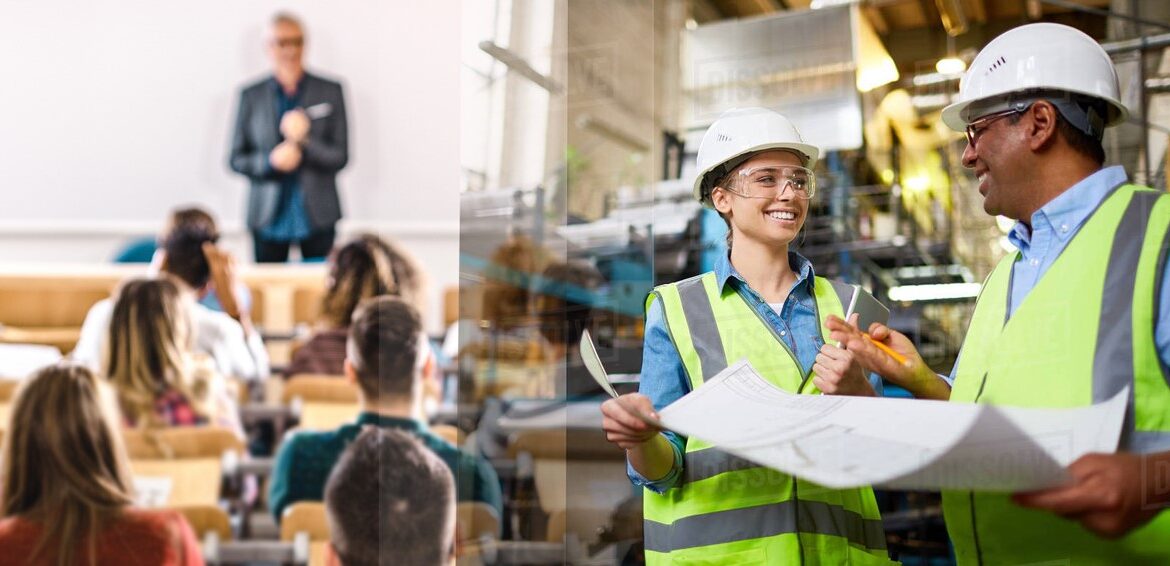 How an NDT education prepares students from varied backgrounds for a rewarding career in academia and the private sector
Some of the most rewarding careers are often the least known to young students. Nondestructive testing (NDT) can be considered one of those career paths. NDT professionals are in high demand for their expertise in evaluating material properties with advanced methods that don't require damage or destruction to the object being tested. The NDT field offers ample pay and enormous growth potential, which is why it attracts such a diverse array of students. However, initial exposure to NDT does not follow a predictable pattern. In recent years, the next generation of NDT professionals has been drawn from fields as diverse as engineering, medicine, and academia, who often times learn about NDT by chance. Once they discover NDT, aspirants quickly find the specialties and skill sets within NDT are endless, allowing for a customized career trajectory.
Not just a science, but a purpose
For Mostafa Hasanian, it was about saving lives. While an undergraduate at Penn State, the mechanical engineering major became fascinated with the consequences of poorly monitored material degradation and corrosion, particularly in the oil & gas and aerospace industries.
"Continuous monitoring of aircraft is very important since any incident can threaten the lives of many people, including astronauts," explains Hasanian. "Or structural health monitoring (SHM) of bridges giving us a tool to monitor their integrity so engineers can fix and maintain the structures, for example."
Luckily for him, one of his professors was familiar with NDT and suggested it might be beneficial for him to explore it further as a possible career path. Taking the professor's advice, Hasanian sought out further information on NDT education, which ultimately led to him pursuing a Ph.D. in Engineering Science, specializing in ultrasonics and data analysis.
"Ultrasonics is when we send high-frequency acoustic waves through the material and then receive and measure the waves that have traveled throughout the material," explains Hasanian. "It is a very effective inspection method of large and bulky metal parts compared to traditional methods."
While pursuing his doctorate, he became involved with a career-mentoring program offered by the American Society of Nondestructive Testing (ASNT). Through the networking opportunities afforded by ASNT, Hasanian eventually landed a full-time position as a research scientist at MISTRAS Group, a multinational company offering technology-enabled asset protection solutions.
Hasanian's role at MISTRAS is to develop new techniques and tools for faster and more reliable inspection for NDT companies and technicians. With the emergence of advanced sensing technologies, the amount of generated data has increased exponentially, which makes it difficult for a single person to monitor and interpret the acquired data. As a result, the use of machine-based data analysis became indispensable and has become a primary focus area for Hasanian, along with 3-D printing.
Hasanian says the biggest challenge in his career thus far has been transitioning from academia to industry.
"I had to think more practically to deliver more feasible solutions to incorporate in industry," he recalls. "It is very challenging to be both innovative and practical."
Happy with where NDT learning has taken him and excited for what the future holds, Hasanian tells those interested in pursuing an NDT career to pay attention to next-generation technology trends such as the Internet of Things (IoT) to stay relevant and in-demand.
"I choose a career that matched with my talents and interest," he says. "I believe in any field, if you have the abilities and talents, you always have a place."
Childhood interest leads to rewarding NDT career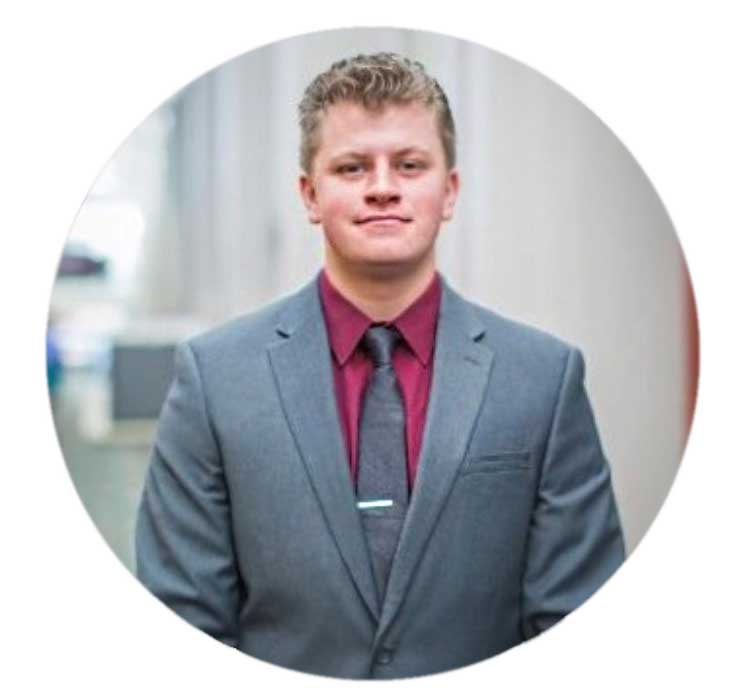 Wesley Jaster can remember growing up with an ancient water heater requiring inspection in the basement of his childhood home. He couldn't have known at the time that this affinity for hands-on work would lead him to getting an NDT education and a career in NDT.
"I originally thought of pursuing engineering or mechanical studies," Jaster recalls. "But I learned about NDT and realized it had the variety, the opportunity to learn how things work, and the hands-on aspect that I wanted in a job."
The pay prospects and opportunity for travel also appealed to him. He pursued his NDE (Nondestructive Evaluation) education at Ridgewater College, where he graduated in 2015 and soon after landed a position with Acuren, an inspection services company based in North America. There, he focuses on magnetic particle, penetrant, ultrasonic, and straight beam NDT methods.
"I enjoy working with all the methods, but ultrasonic is my favorite," he says.
Jaster prides himself on being well rounded and hopes to become a teacher or sales representative in the future, as he enjoys sharing the ins-and-outs of NDT with others.
"There's a lot of different safety guidelines depending on what you're doing and you have to be ready to do your part at any time," he explains. "You have to be good at managing time and being self-sufficient. You also have to like travel, diversity, getting things done, and not mind physical labor."
While he is happy with his NDT career and feels it was a great investment, he says that if he had it to do over again he would have searched longer for what he wanted right after graduating high school, and trained and learned as much as possible earlier on. He tells those interested in pursuing an NDT education to network, ask questions, and don't hesitate when good opportunities present themselves.
"Go to conferences and jump at the chance for internships," he says. "Otherwise ask questions and learn from the experiences of your coworkers."
Getting the word out about NDT education and career paths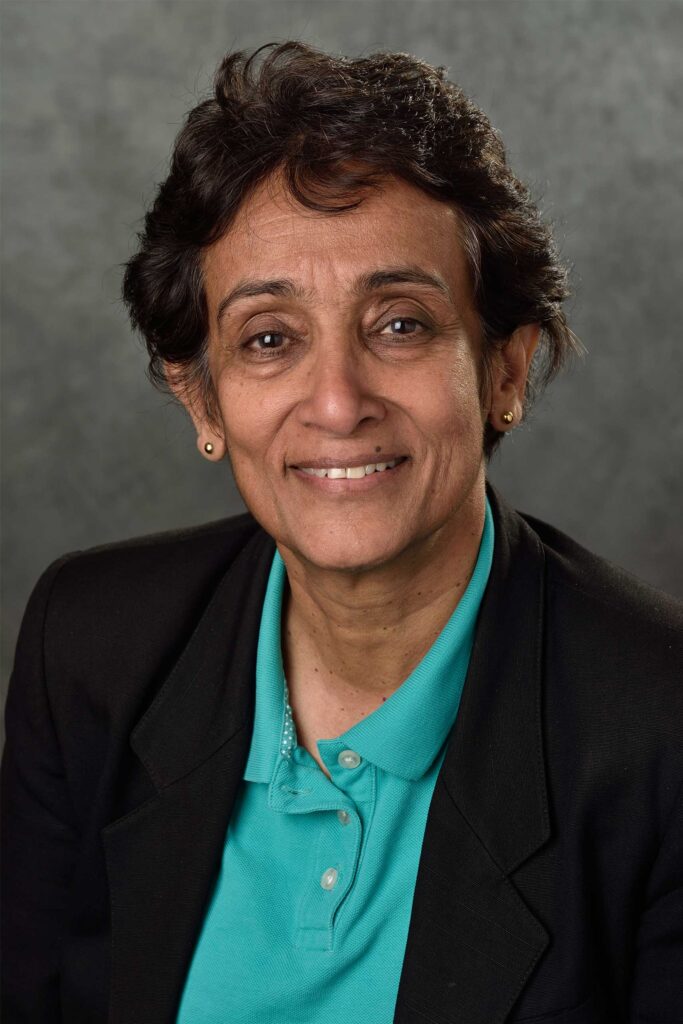 While students like Hasanian parlay an academic career into a private sector one, that isn't always the case. Dr. Lalita Udpa was a Ph.D. student at Colorado State, focusing her thesis on applying imaging technology to NDT data. After completing her doctorate she decided to continue her NDT research within academia, as a professor at Michigan State University.
"NDT is rich and multidisciplinary in nature; it involves physics, computational methods, senior design, signal processing, and data analytics," says Dr. Udpa. "It's a holistic approach to solving problems."
She currently investigates how neural network and signal processing algorithms can be applied to NDT data, the application of finite-element modeling of electromagnetic NDT methods to inspection of a variety of critical structures, and the implications of artificial intelligence (AI) techniques for automated NDT and biomedical image data analysis.
Dr. Udpa shares her knowledge with students by using NDT in coursework and classroom demonstrations, and over the last 30 years, she has seen an increasing interest among students for this career path. She has advised about 50 NDT masters and 35 PhD students, of which she estimates 40% have gone into academia and 60% to work for companies, including big players such as Apple, Amazon, and Microsoft.
The professor says that in her research group students develop a broad and interdisciplinary skillset that allow students to pursue a variety of job opportunities.
"In this field you work with a team and build a variety of expertise," she explains. "Employers are looking for people with a more diverse portfolio rather than a niche focus."
Still, she still sees the demand for NDT graduates as outstripping the supply, and is constantly on the lookout for more students to join the program, both at the undergraduate and graduate level.
NDT education provides a crucial pivot for student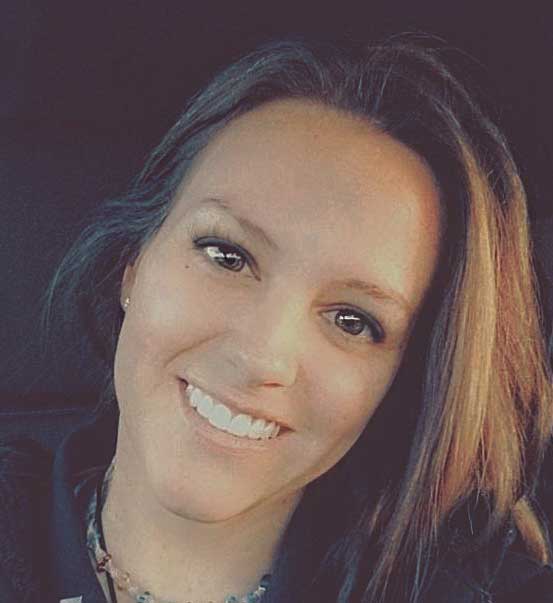 Students such as Jodie Messenger. Messenger was looking for her next step, having tried her hand in the medical field and realizing it wasn't for her. She started to search for alternative course options and career paths. That's when she discovered Spartan College.
"I did a career questionnaire that the college recommended, which led me to NDT as a possible fit."
Messenger quickly took to the NDT curriculum, realizing NDT can be applied on a wide range of materials- including iron, steel, and welds- and that the tests and principles underlying them were similar to what she had been exposed to with medical testing.
In addition to coursework at Spartan, she honed her leadership skills as president of the NDT society and stresses such participation to new students.
"Just start reaching out while you're in school," she advises. "Join groups if they're there and form a support group for yourself."
Though having recently graduated and still searching for an NDT specific role, she has developed a deep interest in ultrasound, magnetic particle, and liquid penetrant methods. Eventually, she plans to get multiple certifications and become a leader in the NDT industry.
"You have to keep moving forward and stay sharp," she says.
For those interested in entering the field, Messenger stresses the importance of doing research and reaching out to people currently working in the field. If she had known about the field earlier, she says she would have started ten years ago. Still, she's happy with the pay prospects, and the possibilities that lie ahead.
"The sky is the limit in terms of where NDT is going," she concludes. "It's very diverse and always changing."
Starting NDT careers in the COVID-19 economy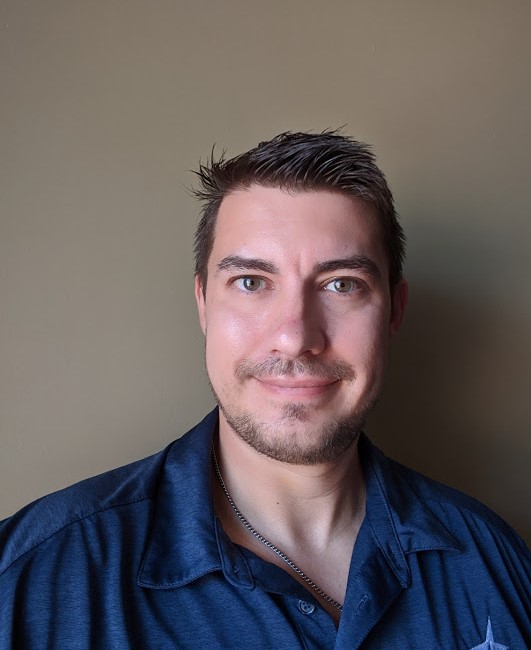 One of the biggest concerns among recent graduates just entering the workforce is the altered economic landscape due to the COVID-19 pandemic. Just ask Alex Collvins.
"The job market in the NDT field has come to a halt due to COVID-19," explains Collvins. "I work closely with NDT personnel, but currently am considered visual inspection."
Collvins, who has over ten years of experience in visual aircraft inspection, became intrigued by the more in-depth inspections afforded by NDT. Understanding that NDT methods such as ultrasonic provide in-depth valuable information about material properties as well as the fact that it is a dynamic and advancing field, led him to dig in deeper. He realized he liked the challenge of unanswered questions in the field and the room for innovation.
Conveniently, the field fits with his engineering background. He ultimately pursued a two-year NDT education and degree from Cowley College, where he graduated last December with honors. The fact that his current employer – Spirit Aero Systems (where Collvins is a Quality Assurance SME/Lead), offered tuition assistance was a bonus. This loyalty goes both ways. As the recent graduate seeks a full-time Level 2 NDT position, he is waiting for one to open up at his current company, where the pay is promising.
Despite the COVID-19 pandemic resulting in a less dynamic labor market, Alex has no regrets about pursuing his NDT education and still sees great opportunity when the economy gets rolling again.
"For two years of school and a ton of growth potential, there are no limits and you see the returns quickly," he says.
One trend that gives him confidence in the field is the fact that learning NDT is becoming increasingly mandatory in certain industries, which will spur the demand for NDT experts. Collvins plans to continue growing in the field by obtaining multiple certifications in various NDT methods. He says anyone with an interest in getting started with learning NDT should apply the same open-minded approach that has allowed him to succeed.
"Don't be afraid to be uncomfortable. Challenge yourself. And always ask questions."
NDT is ready for you
There are many paths to one destination and as evidenced by the numerous testimonials presented above, NDT is an advancing, dynamic career option that is attracting students from a variety of disciplines. Whether they came from engineering, straight from high school, or as an unexpected detour from a different career path, in NDT they found a place, a purpose, and a reason to dig in deeper. The NDT field has already welcomed thousands of new professionals into its ranks, but there's always room for more.
Featured Employers
Acuren
Michigan State University
MISTRAS Group
Spirit Aero Systems