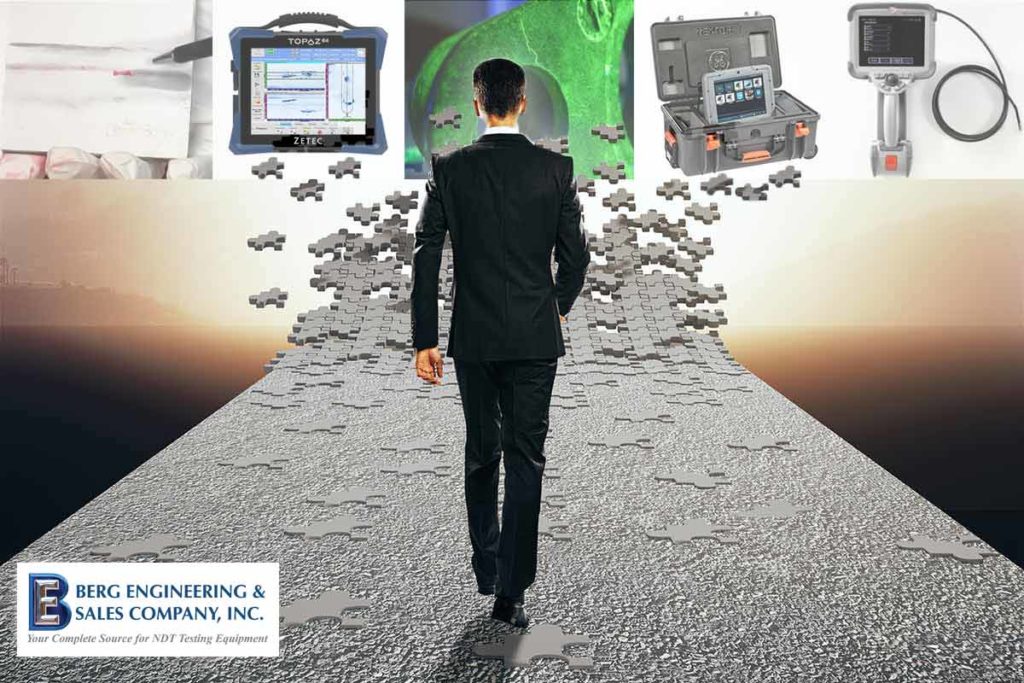 NDT careers are on the rise in today's economy. These fields are constantly advancing, and there is an ever-growing need for technicians, quality assurance specialists and inspectors as infrastructure in the United States continues to age. Nondestructive testing (NDT) of materials and structures, is one of the most common forms of quality control. In fact, more and more people are turning to the STEM (Science, Technology, Engineering and Math) careers, including nondestructive testing to make their living.
The good news is many of these NDT careers, such as nondestructive testing specialists, have customized curriculums that allow people to get the training and experience they need with just a two-year degree. It is not uncommon for NDT technicians to earn a minimum of $40,000 right after graduation. Paying around $10,000 for these degrees, graduates are getting a fantastic return on their educational investment.
According to the Bureau of Labor Statistics, technical careers are on the rise and projected to keep thriving. As the US infrastructure continues to deteriorate, NDT jobs are estimated to grow by 6-7%. Non-destructive testing careers alone employed around 77,000 workers in 2016, not including other metallurgical careers or other field technicians. Since that time, the numbers have continued to climb. Quite literally, you could say these jobs are the jobs of tomorrow.
NDT careers influence a wide array of industries, such as aerospace, manufacturing, oil and gas and renewable energy. These fields especially require NDT methods to operate on a day-to-day basis, whether it be for safety or financial reasons. There is a drastic need for skilled NDT professionals.
Other than the obvious material analysis for safety standards, NDT testing services also help with determining the integrity and characteristics of the tested materials and structures. Also known as nondestructive inspection, these jobs are an integral part of operations. They ensure compliance, as well as affirm your material standards, which is crucial for meeting quality assurance measures.
NDT Careers: Educational Benefits and Experience
NDT careers are in abundance and they are available in virtually any field. They influence the aerospace, automotive, defense and chemical industries, among many others. There will always be a need for NDT testing, and these jobs appeal to a wide variety of individuals. What attracts many people to NDT careers is the hands-on nature of both the education and the profession. This is ideal for the NDT student not only because of various pragmatic skills that they will learn, but students will also have professors guiding them through each step to ensure a proper learning experience. NDT programs can be self-paced and the curriculum is extremely concise. It gives you the experience and tools that you need to become successful in any industry.
As NDT careers continue to grow, more and more colleges are picking up this curriculum. If you are looking for a career that is both rewarding and challenging, this might be a good fit. NDT technicians typically have a strong attention to detail and are fairly technologically savvy. It is also important to have strong communication skills to be able to properly document your findings.  Working with your hands is a must. This is definitely a career that keeps you active. Expect to be observing, exploring and monitoring materials up close and personal. Some common forms of NDT methods that technicians perform include visual inspection, ultrasonic testing, eddy current testing and radiographic testing. These are careers that help look at all sides of the puzzle.
Enrolling in NDT Courses and Material Testing Curriculums
There are a number of Universities and Colleges that have incorporated NDT courses within their repertoire. Whether it be inspection, ultrasonic testing, radiographic or electromagnetic testing, each school provides unique training and hands-on experience with a variety of testing methods. Many have gone onto successful careers after graduation.
Cowley College launches about twenty students a year into the NDT field. They also boast a satellite campus with about eight or nine students. The coursework takes roughly four semesters or two years. These courses can be taken on-site or online and provide the proper skills and approach needed in the industry as well. Courses include an abundance of practical skills focusing on ultrasonic, radiographic and eddy current testing among others, in addition to familiarization with current codes and practices.
Garret Vickery, an instructor at Cowley College, speaks to the importance of NDT careers and the role of Cowley College stating, "We are here to provide a comprehensive approach to the study of Non-Destructive Testing. At our core, our mission is to impart the skills and knowledge to become a successful member of the quality control community both local, and abroad."
Another established school is the American Institute of Nondestructive Testing (AINDT), The NDT program here is seven months long. Students do coursework online for six months and then do three weeks of hands-on training in their facility. The entire NDT program costs about $9,995, which is extremely affordable. In addition, AINDT works hard to ensure that if students need help financing their education, that options are available to them. The institution graduates about 60-80 students per year. They also offer job placement assistance for their graduates. Lastly, AINDT offers a Certified Welding Inspector Exam Prep Course and they are continually expanding their training capabilities.
Don Booth, CEO of AINDT, discusses the benefits of the American Institute of Nondestructive Testing saying, "We feel we offer one of the most comprehensive and accessible NDT training programs. Our blended learning system with online and hands-on training allows students to continue their present job while they study online, and only have to be away from home for three weeks to complete their education."
Ridgewater College is also another well-known college that specializes in NDT courses. The curriculum here is extremely well-rounded, as they go over all major methods of testing. This includes magnetic particle inspection, leak testing and liquid penetrant testing, to name a few common ones. The program is roughly two years long and costs around $13,000. Students can learn at their own pace, while they sharpen NDT skills. Here, you can effectively merge technique application with tangible learning methods. Wade L. Padrnos, NDT department chair, commented that "Ridgewater College has been training individuals for careers in NDT since 1969.  Students work with state of the art equipment in the most well-equipped college in the country, and our curriculum is taught using a Personalized Instruction format, which allows students to work at their own pace.  Upon completion of either there AAS degree or Diploma, our graduates hit the ground running."
Moraine Valley Community College boasts smaller class sizes to ensure direct, hands-on training with the professors. The NDT program here encourages the use of technology and also allows students to complete their assignments online. Moraine Valley encourages cross-training to give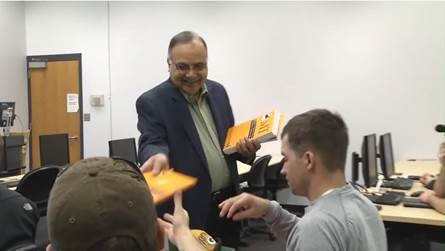 their students a well-rounded education. This gives graduates a broader range of experience to get into their NDT careers. Dr. Sal Razi comments on how this is an invaluable resource saying, "Companies prefer students who have been cross-trained across multiple NDT disciplines, especially, MT, PT, Ultrasonics and Radiography [Testing]. Having completed the basic core courses, it enables students to find better employment opportunities and opportunities for growth in the long term. Companies want to rely on a single individual to take on multiple NDT tasks." Well-rounded resumes are more attractive to potential employers and Moraine Valley emphasizes cross-training to get their students even more experience. This is a great way to stay above the competition and become even more valuable in the field. Students typically complete their coursework here in as little as three to four months.
The Value of 4-Year Degree in NDT Careers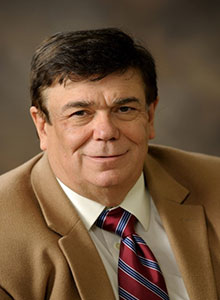 If you are looking for a more in-depth education and feel a four-year program best suits your needs, there are schools that offer a more comprehensive education. One of the benefits of a four-year NDT program is students can get a more targeted and informative method of study. This opens up many more NDT career opportunities for graduates, including quality assurance, management, engineering design, research, NDT training careers and teaching. Four-year degrees are also solid platforms for those pursuing grad school or doctoral programs. If students have a special interest in a specific form of nondestructive testing, a four-year degree allows them to obtain a more comprehensive expertise in many different industries.
The University of Illinois offers specialization in nondestructive testing and engineering. Having a strong design background allows the students to set the methods of inspection during the design phase, which makes it much easier to create products that can be easily inspected once in the field. Dr. Henrique M. Reis, Professor in Industrial and Enterprise Systems Engineering, comments on the fact that, "In the same way [that] we teach undergraduates design for manufacturability, we should also teach design for inspectability." This not only opens up a new field for graduates, it gives students the opportunity to make more out of college. It is not uncommon for undergraduates to make $70,000 – $90,000 after graduation.
Along with design, many students have had success pursuing long-term NDT careers in other areas of research and development. Megan McGovern, a graduate of The University of Illinois, is currently the head of nondestructive testing for General Motors and began her career in education. She went on to receive her Ph.D. and her current research interests nondestructive testing and evaluation of materials and structures, structural health monitoring, process monitoring and prognosis of materials and structures.
Another benefit of a four-year degree is that it strengthens your advancement potential. At Iowa State University, their curriculum earns you a full Bachelors of Engineering degree. ISU typically graduates 100 undergrads per year, all of which have taken at least one nondestructive course of study. Many students obtain an NDE minor during their course of study which means they have taken multiple NDE courses and possibly an independent study. These curriculums build a deeper understanding with more in-depth physics and analysis. Stephen D. Holland, Associate Professor & Director for Nondestructive Evaluation, states that "The faculty from our world-leading Iowa State Center for Nondestructive Evaluation offers undergraduate and graduate level classes, an NDE minor for undergraduates, a graduate certificate and research opportunities for students."
What's Next After the Diploma?
Completing a certification in NDT is based upon three objectives: mastering the coursework, passing a state exam and completing a certain number of hours in the field. Typically, an average salary of an NDT graduate starts around $18 per hour. Depending on the industry and the employee's work ethic, NDT jobs can have a salary that grows with your career. After five to ten years of experience, it can grow exponentially. Also, picking up certifications along the way can sometimes increase wages. Having the experience and credentials will make any technician more desirable and compensate them accordingly. Technician Certification at Levels I, II, and III is provided by the Nondestructive Testing Professional Society, i.e., the American Society for Nondestructive Testing (ASNT), whose Headquarters are located in Columbus, Ohio.
NDT technicians and professionals in the industry will tell you nondestructive testing is a field where you never stop learning. Quality control analysts, inspectors and auditors can increase their skills and credentials on a regular basis. Employees with a strong work ethic that are constantly looking to further their knowledge and experience will go far. Moving up to a Level II tier with certifications, you can expect a salary range from $60-$80K. NDT professionals in this bracket typically have around five years of experience and can expect to see not only their salaries increase but the opportunity for management as well. Positions, where you help train other workers or oversee operations, can open up even more career opportunities.
Level III technicians have earned up to $120-$150K. These are the career-driven professionals that either furthered education or embraced in-depth field training in their industry. Approaching the ten-year mark, these NDT technicians have put in their time. With some management experience and accreditations in their background, these individuals are approaching a senior level status in their career.
This is also a great platform to look into executive level status within your niche industry.
Unlimited Possibilities in NDT Careers
The rewards for pursuing a career in NDT testing are numerous. If you are looking for a career that does not limit your potential and allows you to continually learn something new each day, you are probably a quality candidate for an NDT program. NDT majors provide the proper tools in the classroom, without all the unnecessary electives that can be distracting and costly. This means less time reading and more time with hands-on discovery. NDT jobs provide the opportunity for travel, competitive compensation and access to invigorating industries that may have otherwise been out of reach. Unlock your potential today and consider a degree in nondestructive testing.
Next Steps in Your NDT Career…
Ready to start your career in Engineering or Nondestructive Testing? Follow up with the institutions listed here.