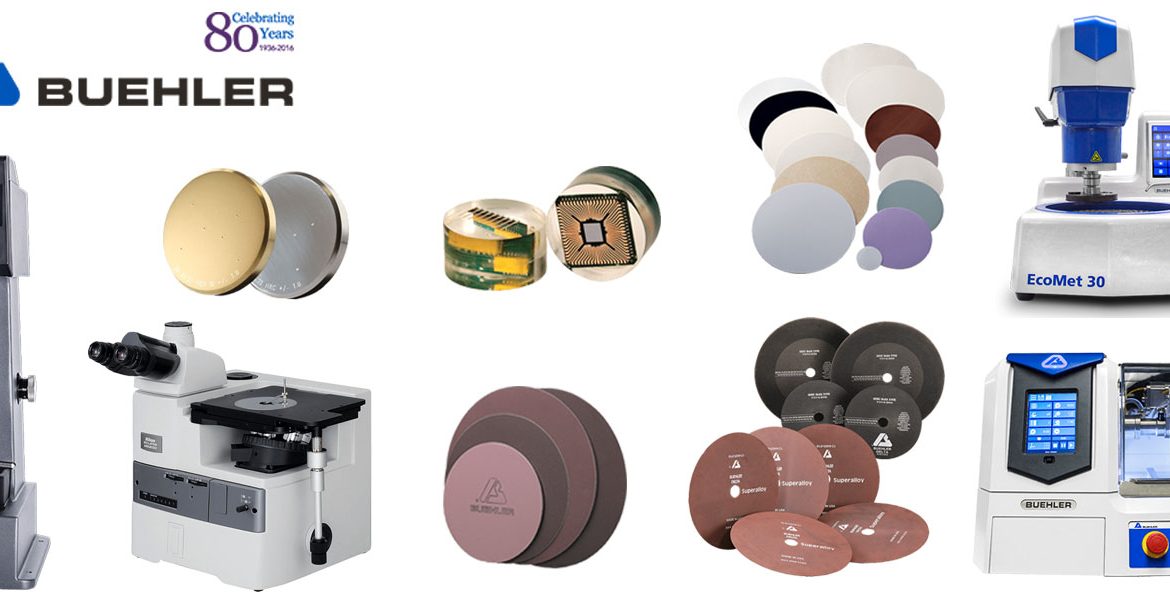 Buehler's metallographic consumables for material preparation include products for sectioning, mounting, grinding, polishing and hardness testing.
Berg Engineering prides itself on being a partner with Buehler, a trusted manufacturing brand for over 80 years. Buehler is the leading name in the field of materials and metallographic analysis. Our partnership exists to deliver superior products and improved efficiencies in delivery and service with no markup in pricing. Our goal is to make your laboratory or manufacturing facility more efficient in its processes. We also provide you with products that achieve superior durability and improve quality control. Buehler equipment and consumables are made to withstand harsh environments and are recognized as the best quality products available on the market.
Why Choose Buehler Metallographic Consumables
Buehler is an ITW company, with an international reputation for quality products. As a company, Buehler has implemented world class quality systems to ensure that their products are made to stringent specifications on a consistent basis. This process leads to better quality consumables that require less rework, better results, and better return on consumable investment.
Berg Engineering is a Trusted Metallurgical Equipment and Consumable Provider
Berg technical sales engineers will work with our clients to select equipment and supplies that best meet their requirements. We'll work closely with product experts at Buehler to identify equipment and levels of automation that make economic sense, offering options allowing you to balance your budget while improving productivity.
Interested in learning more about our Buehler metallographic consumables? Click here to see them, call 847-577-3980 to speak with a Sales Engineer or write to info@bergeng.com.

About Berg Engineering & Buehler
Berg Engineering and Sales Company Inc. has been servicing the industrial market since 1969. The Buehler and Wilson brands we represent are global leaders in metallographic sample preparation and analysis. Their products help lower customer costs, increase productivity, improve the quality of processed samples and operations.
Berg provides its customers with expertise in metallography, material testing, NDT (non-destructive testing), and electrical testing equipment. We have a service center and also provide ISO/IEC 17025 calibrations and service to better support our clients' testing equipment.
We provide sales and full service for Buehler equipment and consumables in Arizona, Colorado, Idaho, Illinois, Indiana, Iowa, Kansas, Kentucky, Michigan, Minnesota, Missouri, Montana, Nebraska, North Dakota, South Dakota, Utah, Wisconsin, Wyoming, and Puerto Rico.
Our company has maintained our customer relationships for over forty years. In addition to equipment and products, we offer:
On-site training
Free support
Factory trained field engineers for hardness tester preventive maintenance, repair and calibration