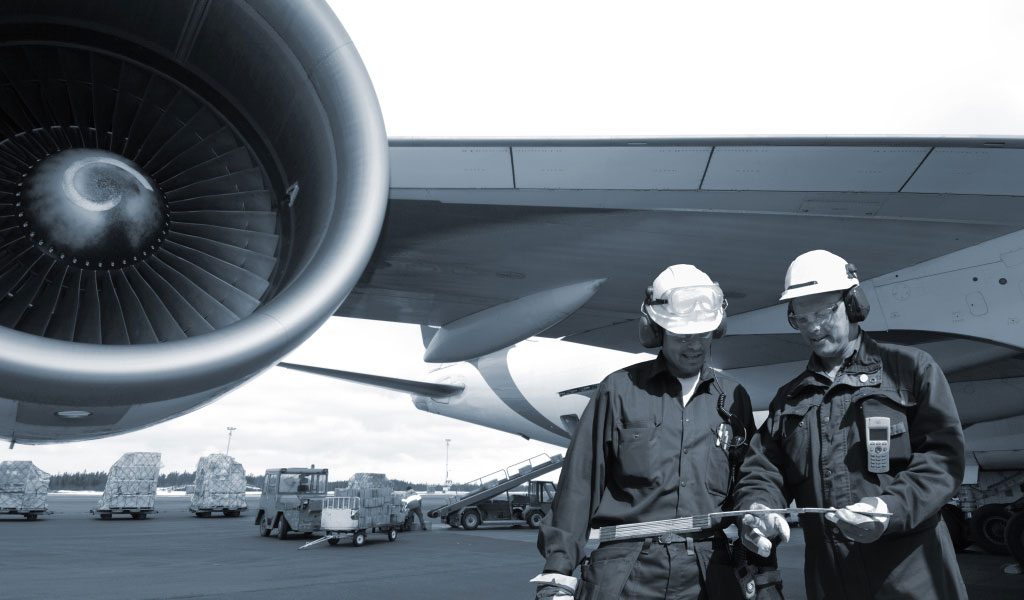 The Mentor Visual iQ UV VideoProbe empowers inspection teams to boost productivity through the power of UV-enabled video probes from GE.
The new probe enables MPI/MFPI, FPI, and FLD.
Magnetic Particle Inspection (MPI)/Magnetic Fluorescent Particle inspection (MFPI)
Fluorescent Penetrant Inspection (FPI)
Fluorescent Leak Detection (FLD)
In this article, we'll share how the Mentor Visual iQ UV can help identify problems, save money, and increase uptime in your business.
Key Benefits of the UV VideoProbe
A standard video probe enables inspection teams to see what's happening in places that would otherwise be inaccessible to the human eye. In manufacturing, for example, a video probe can access areas that are deep inside assets.
The Mentor Visual iQ UV VideoProbe enables the same remote access, and adds the ability to perform remote MPI, FPI, and FLD procedures. This gives your inspection team a valuable tool to identify and diagnose defects, with limited asset downtime.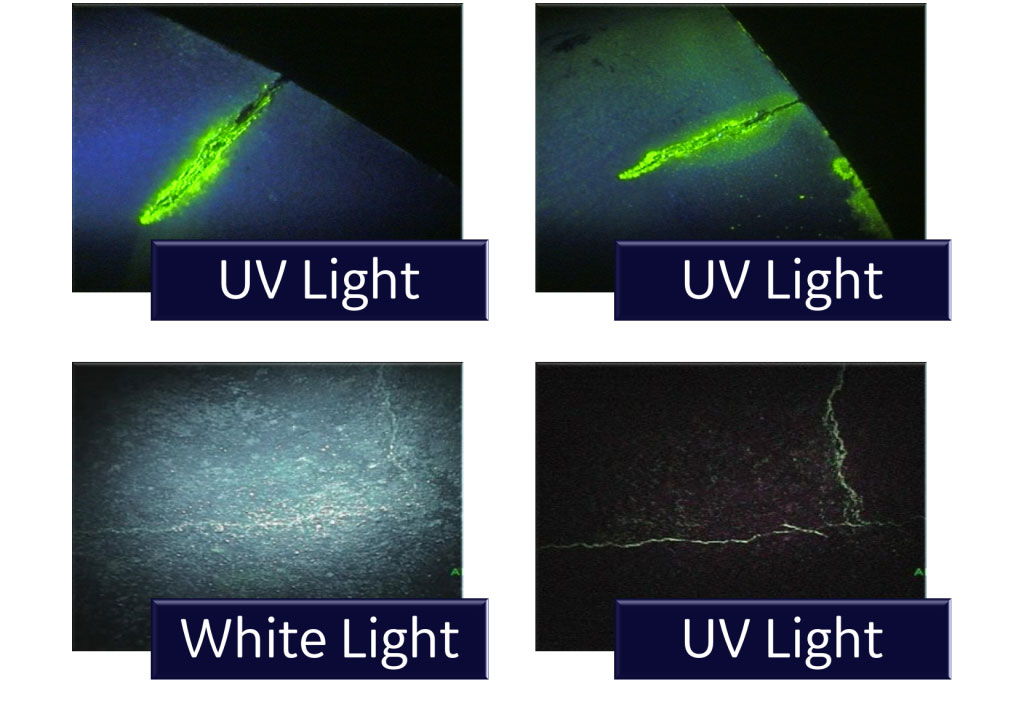 Ultraviolet Light Source
The Mentor Visual iQ UV VideoProbe includes a UV LED light that plugs directly into the Mentor Visual iQ UV VideoProbe unit and complies with ASTM Specification E1417/E1417M – 16.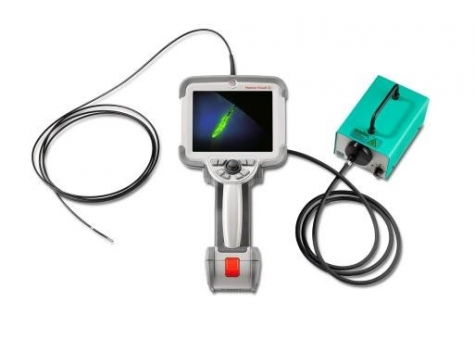 The UV light enables inspection teams to identify defects during inspections that would usually be invisible under normal light including defects as small as 0.01 mm.
Other Features
The Mentor iQ UV VideoProbe includes a wide variety of features in addition to its UV light capability.
Interchangeable probe sizes
Easily change length and diameter of probe sizes to customize your inspection process.
A variety of tips available
Choose the tips that best match your field-of-view and depth-of-field requirements. All standard 4.00mm and 8.4mm Mentor Visual iQ optical tips will transmit UV light. The 6.1mm probe uses custom optical tips to optimize light transmission.
Built-in measurement capabilities
Use advanced 3D stereo measurement to size defects and indications on the spot — without needing to change probes or tips.
Built for tough environments
The Mentor Visual iQ is manufactured in the USA and designed for use in tough environments.
Remote viewing
Built-in Wi-Fi connectivity means inspectors can share their probe's video feed with anyone — whether they're on-site or in-field — in real time.
Common Applications for the Mentor Visual iQ UV VideoProbe
Inspection teams are using the Mentor Visual iQ for a variety of applications across the globe.
Manufacturing
Inspectors in manufacturing facilities are using UV inspections to look for leaks or defects in areas of their finished products—both before and after assembly. In auto manufacturing, for example, technicians are using UV inspections to see if anti-corrosion wax treatments have been applied correctly.
Inspectors are also identifying defects and maintenance issues in their machines much earlier than they could with traditional visual inspections.
Aerospace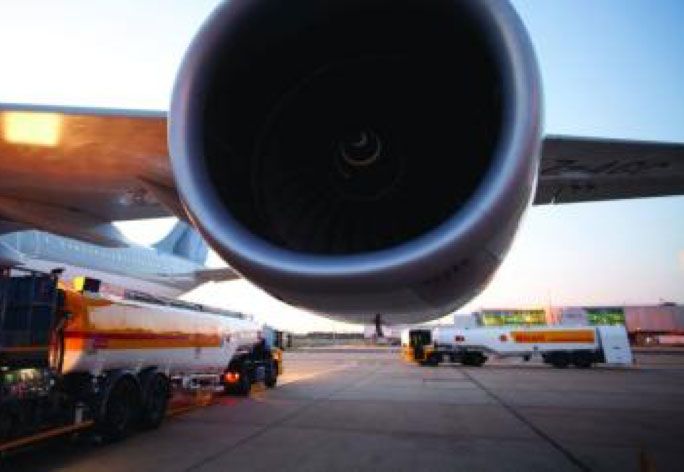 Companies such as Rolls Royce and GE Aviation have made UV-based inspection methods standard in many of their maintenance guidelines.
Using both MPI and FPI methods, they can inspect turbine blade cracking, weld integrity, and other potential maintenance issues inside their engines. They can also check for fuel or hydraulic fluid leaks.
Fully Supported by Berg Engineering
The Mentor Visual iQ by GE is available from Berg Engineering & Sales Co., Inc., which has been serving and providing solutions to its customers since 1969.
As a company, Berg provides sales and full service to the non-destructive testing, material testing, and electrical testing equipment industries.
Berg's training and support staff are factory-trained and certified by GE. Berg provides free support for all purchases and has staff available to provide:
Application training
On-site training and support
Preventative maintenance
Berg represents manufacturers that are global leaders in technology-driven inspection solutions that help improve customer cost, productivity, and the quality of their products.
Berg also maintains a large rental fleet of equipment to help its customers meet their needs.
How to Acquire a UV-enabled VideoProbe for Your Team
Are you interested in acquiring a UV-enabled GE VideoProbe for your team? Berg Engineering stands ready to help.
Call our sales team at 1-(847)-577-3980 or send an email to info@bergeng.com to reach a member of our sales team.