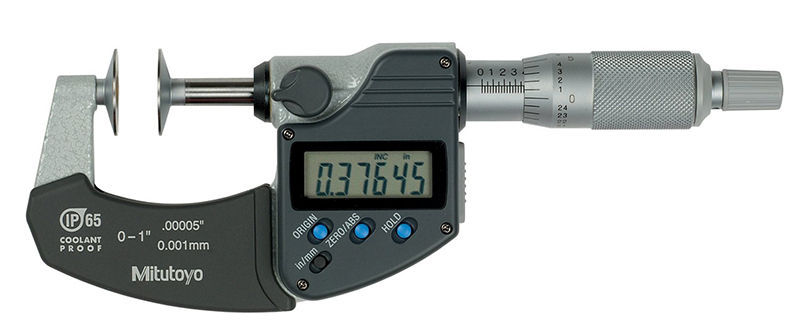 In October of 1934, Mitutoyo was established in Japan with a single product: a micrometer. At the time, the philosophy of Yehan Numata, the founder, was not only to build and sell high-quality micrometers, but also to build them in quantities that made them inexpensive enough that any manufacturing firm could afford to buy them. As electronics became more and more prevalent in industry, Mitutoyo adapted their product line and began to produce digital measuring tools. Soon Mitutoyo was offering more complex and sensitive instruments, like coordinate measuring machines with accuracies in the sub-micrometer range.
Over the last eight decades, Mitutoyo has fulfilled and expanded upon its stated goal to provide the best quality and value in metrological instruments. Today, Mitutoyo is one of the world's top suppliers of metering and gauging devices for a wide range of industrial, commercial, and medical applications. Mitutoyo also maintains a major presence in almost 40 countries, with more than 80 branch offices, 17 production facilities, and 20 calibration laboratories all over the world. But what does that worldwide reach mean to you, the customer? It gives you the assurance of local support and technical advice to ensure your operations continue without downtime when you encounter a problem with a vital piece of measuring equipment.
At Berg Engineering, we offer a wide array of measuring devices from Mitutoyo to suit many applications for materials manufacturing, inspection, and precision quality control. We stock everything from digital, dial, and vernier calipers to height gauges, micrometers, and the Mitutoyo roughness testers. We also have nearly every scale available for each measuring device, ranging from millimeters at three-decimal precision all the way past a meter—and everything in between. Most Mitutoyo products can be found in the Gauging/Metrology category, but if there is a specific product you are looking for, please let us know and we'll provide it for you.