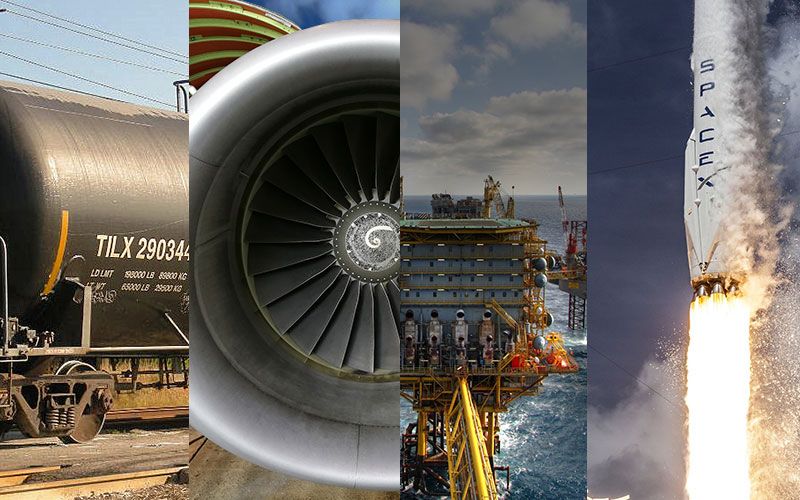 Facilities such as off-shore oil rigs, refineries, and aerospace and defense industries are considered high-risk for environmental hazards because they contain potentially flammable petrochemical vapors, gases, and/or pulverized dust or fibers.
A single spark in these areas can lead to a disastrous explosion.
In order to maintain safety, lighting equipment specifically designed to meet the correct explosion proof ratings and certifications must be used.
To satisfy these standards, many safe lights or UV inspection lights utilize enclosed and explosion proof fixtures that both help reduce the amount of heat they generate and make sure that any flare within the light's enclosure is properly contained.
But how can you be sure a product qualifies?
Let's start by looking at the Labino Midbeam Hercules Ex
In compliance with NFPA 70 Article 500 Class I, Division II, the Labino MidBeam Hercules Ex is the world's first handheld explosion proof UV inspection light. The light also complies with ASTM E3022-15, Rolls-Royce RRES 90061 and Airbus AITM6-1001.
The MB Hercules Ex comes equipped with four UV LEDs emitting at an intensity of 4,000 μw/cm2 and an estimated 30,000 hours lifespan. This portable, battery operated device averages 3 hours run time on two fully-charged batteries (four 3.6V batteries are included), and can be charged internally or with an included external charger. Along with this, the product also includes UV Goggles and a carrying case.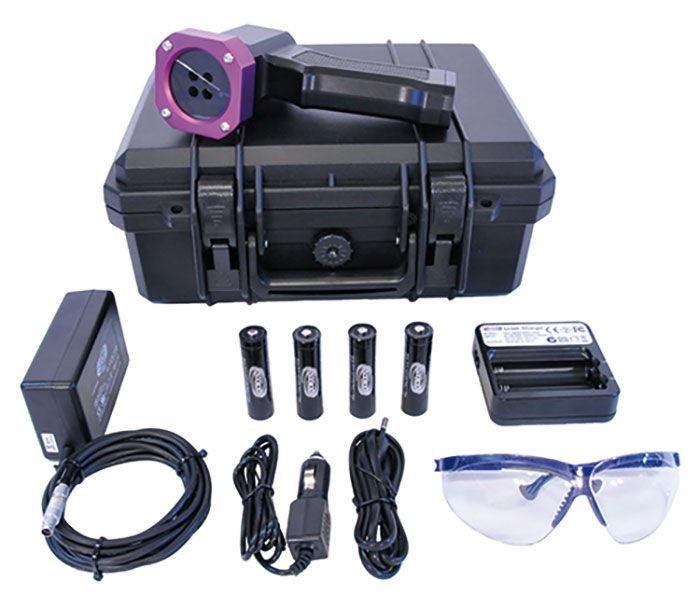 So how did it qualify as an explosion proof UV light?
The Hercules Ex passed a variety of rigorous product tests before earning certification as a safe, explosion proof light.
The first of which was thermal conditioning. Just like it sounds, the process of thermal conditioning involves exposing a product to extreme temperatures on both ends of the spectrum and making sure it stays intact and functioning. For example, the MB Hercules Ex has been tested for varied weather conditions, ranging from 104° Fahrenheit (+ 40° Celsius) to minus 4° Fahrenheit (- 20° Celsius) and passed with flying colors.
The MB Hercules Ex also went through impact tests, drop tests, and IP tests to assess its durability. In these tests, a product is subjected to repeated impacts meant to simulate the potential hazards of on the job usage.
Finally, the MB Hercules Ex was also run through various military tests and environmental testing – including the Salt Fog Test and the Explosive Atmosphere Test.
Similar to thermal conditioning, these tests expose a product to different environmental conditions mimicking real-life conditions.
In the long run
Utilizing explosion proof products like the MB Hercules Ex will not only keep your inspection teams safe and avoid costly accidents, but also grant you peace of mind.
Have more questions or interested in purchasing a Labino Hercules Ex? Click Here.
OSHA
Labino AB Releases UV Explosion Proof LED Light
Workplace Safety: Hazardous Locations
Future for explosion-proof LED lamps shines bright
How to Light Hazardous Environments