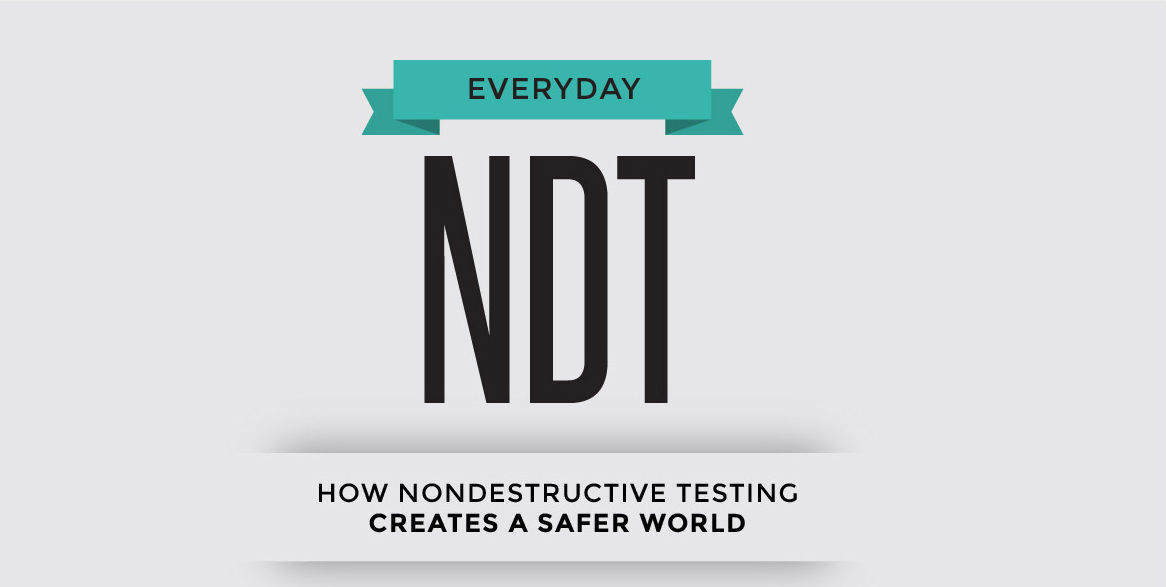 The safety of our infrastructure doesn't make the news. Every day, thousands of people drive over bridges and fly in airplanes–and nothing bad happens. What does make the news? The tragedies. Let's take a moment to think about the incredibly safe world that NDT (nondestructive testing) creates for us in railroad safety, oil and gas safety, manufacturing, and construction.
You may not realize how many things you encounter every day which NDT makes safer. The reality is, everything could be safer with NDT. Let's take a look!
Infographic © 2015 by Berg Engineering. Licensed under Creative Commons 2.0. You are free to republish this infographic–simply provide linked attribution to Berg Engineering.
Share this Image On Your Site
REFERENCES:
http://www.statista.com/statistics/199974/us-car-sales-since-1951/
http://www.artba.org/economics/bridges/
https://en.wikipedia.org/wiki/List_of_bridge_failures
http://www.rita.dot.gov/bts/sites/rita.dot.gov.bts/files/publications/national_transportation_statistics/html/table_01_10.html
https://en.wikipedia.org/wiki/List_of_pipeline_accidents_in_the_United_States_in_the_21st_century#2013
https://www.fra.dot.gov/Page/P0362
https://en.wikipedia.org/wiki/Rail_usage_statistics_by_country
http://safetydata.fra.dot.gov/OfficeofSafety/publicsite/Query/inctally3.aspx (with editorial interpretation)
http://www.iata.org/pressroom/pr/Pages/2014-10-16-01.aspx
http://aviation-safety.net/statistics/period/stats.php?cat=A1