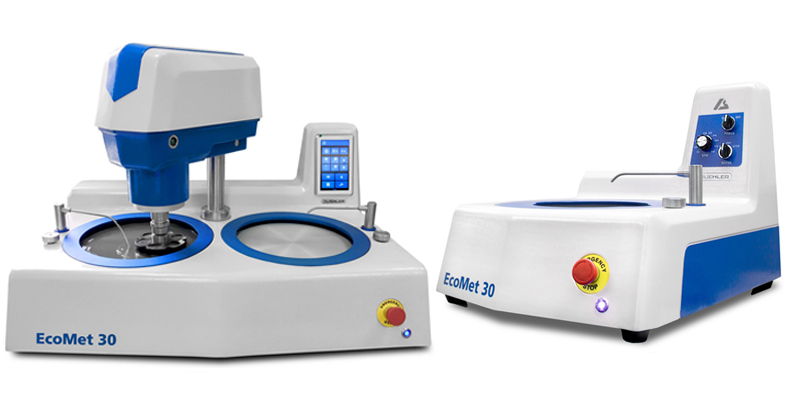 ROLLING MEADOWS, IL October 24, 2017. Berg Engineering is proud to represent Buehler's latest product introduction, the EchoMet 30 Semi-Automatic and Manual Grinder and Polisher. The EchoMet 30 delivers superior performance for heat treat, automotive, aerospace and electronic laboratory environments that require quick, reliable results in production environments.
The formal introduction of the EcoMet 30 will officially take place today at the 29th Heat Treating Society Conference and Expo in Columbus, Ohio at Buehler's booth #2002. Berg Engineering believes this introduction gives quality control and lab technicians a choice of a more powerful yet easy-to-use semi-automatic or manual grinder polisher with the strength to perform in high sample, high use environments.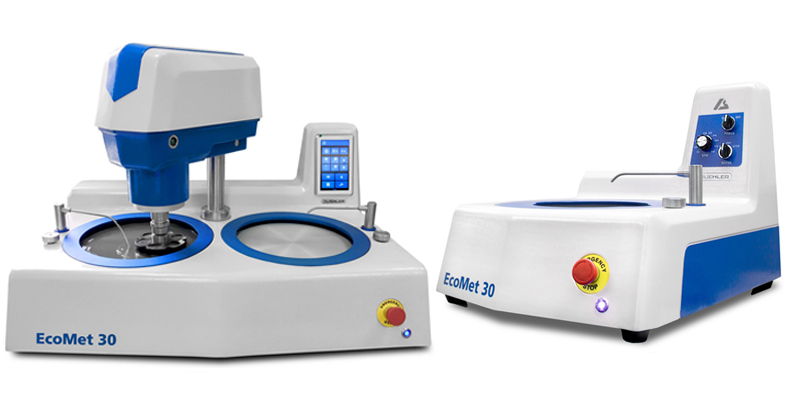 Both the EchoMet 30 Semi-Automatic and Manual are constructed from solid cast aluminum and offer a sturdy and reliable solution for demanding operations. The EcoMet 30 Semi-Automatic is designed for maximum robust operations whereas the Manual provides simple operation and includes a splash guard, ergonomic design and low bowl height for better control and comfort. The straight drain, removable bowl liner and quick remove platen keep daily maintenance simple and uncomplicated.
The EcoMet 30 Semi-Automatic version includes an intuitive touchscreen interface, with all functions available directly on the home screen. The pneumatic polishing head also has an easy load specimen holder and swing-out head to maximize efficiency and ease-of-use.
According to Buehler Product Manager, Jill Dreschler: "The robust cast aluminum platform used for both the Semi-Automatic and Manual models greatly enhances performance and durability. The careful design of ergonomics will speed and simplify sample preparation, key to efficiency in intensive use environments."

Buehler is a leading provider of scientific equipment, supplies, consumables and analysis techniques for use in materials preparation, image analyses and hardness testing. Buehler products cross a wide variety of industries, including Primary Metals, Automotive, Aerospace and Defense, Electronics, Medical, Energy and more.
Berg Engineering and Sales Company has been supplying nondestructive and material testing equipment since 1969. We represent the world's leading manufacturers of testing devices. In 1969 we started with Krautkramer Branson now a division of GE Inspection Technologies testing equipment lines. Other featured manufacturers include Buehler, Magnaflux, Cordex, Zetec and many more. Berg Engineering is an ISO17025 accredited calibration and service center to better support clients' testing equipment. For additional information, telephone 1-847-577-3980 or visit http://www.bergeng.com.