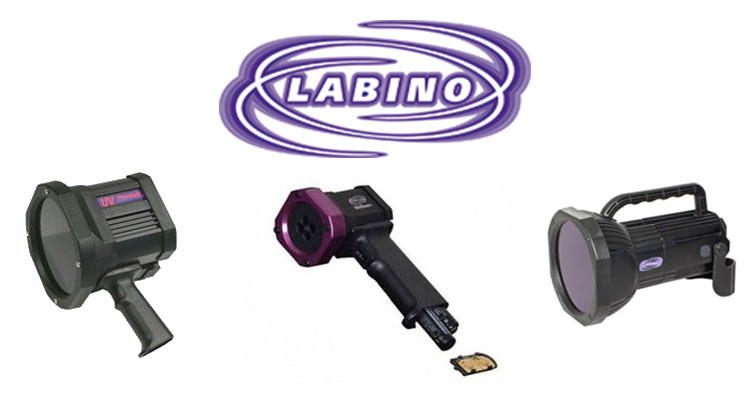 Labino, founded in Sweden in 1994, is world's leading manufacturer of ultraviolet non-destructive testing products. For over 20 years, it's been the mission of the engineers who founded the company to develop the best products to help the materials engineering and testing industry create a safer world when the naked eye of the inspector just isn't enough. Whatever your application, whether you are detecting leaks, material defects, or identifying mineral, bacterial, and other fluorescent contaminants, there is a Labino UV testing solution that you can use. You can even use their UV lighting devices to inspect homes and help in crime invest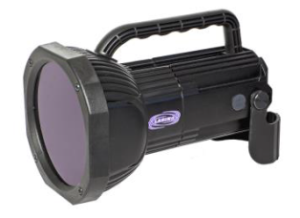 igation!
The first products that Labino offered were micro power xenon light (MPXL) UV lamps and since then their innovation and passion for new ideas have grown the Labino product offering. Now, they manufacture an incredible range of handheld, head-mounted, and workstation UV lights based on MPXL and LED technology along with meters, dyes, and lubricants. They pride themselves in the great in-house engineering has allowed them to make the best products that are customized to serve the needs of inspection professionals and materials engineers. Today, their business has grown and Labino products are distributed in over 55 countries.
A lot of the common problems that are associated with typical non-destructive UV testing can be chalked up to things like interruption during the test, operator burns, Magnetic field contamination, and long warm-up times. Labino MPXL and LED inspection lights, however, don't suffer from those problems in the way Fluorescent Magnetic Particle Inspection (FMPI) and Fluorescent Penetrant Inspection (FPI) methods do. The performance of Labino MPXL and LED UV lights is second to none, and their products have been at the top of the industry for the last two decades. The next time you need a non-destructive ultraviolet testing system, make sure you look at class-
leading systems from Labino.