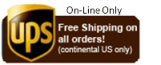 The Waygate Technologies Krautkramer CL5 Ultrasonic Thickness Gauge, a Baker Hughes business product (formerly GE Inspection Technologies), offers a full range of functionality in an easy to use, compact and rugged package. A 2.25" x 2.56" (40 mm × 57 mm) LCD screen with a backlight allows the operator to view measurements even in dim lighting. The CL5 is an easy-to-use measuring solution for components used in the automotive and aviation industries, like cast and stamped metal components, metal strips and plates, machined parts, chemically milled components, glass, plastics, and composites.
The Compact Solution Offering a Full Range of Functionality
The CL5 Ultrasonic Thickness Gauge is simple to use and features a rugged, gasket-sealed and impact-resistant design case-tested to IP54. The operator is guided through selection and setup menus through the simple press of the Mode key, allowing the user to make fast changes to settings. The CL5's enhanced measurement performance provides stable and repeatable thickness readings. Seven measurement and display modes are available to meet the application requirements, such as Normal, Minimum Capture, Maximum Capture, Differential and Rate of Reduction, Velocity (optional),Thickness+A-Scan (optional), and Quality View Mode (with Data Recorder option).
A Visual LED alarm alerts the user when CL5 measurements exceed user-selected limit values. To keep working as long as you do, the CL5 features a flexible power system that utilizes a rechargeable battery pack or three AA batteries.
Standard Delay Line Package
15 MHz Alpha 2DFR Standard Delay Line Probe, 25" Diameter
6' Orange Quality Lemo 00 Straight to Microdot Cable
ISO 17025 Certificate of Calibration
Standard Contact Package
5 MHz CA211A Standard Contact Probe, 0.50" diameter
6' Orange Quality Lemo 00 to Micrdot Cable
ISO 17025 Certificate of Calibration
Velocity Package 1
5 MHz CA211A Standard Contact Probe, 0.50" diameter
6' Orange Quality Lemo 00 Straight to Microdot Cable
Mitutoyo Digimatic Caliper with Absolute Encoder w/ SPC Output 0-6"/0-150mm
CL5 to Mitutoyo Caliper Model 573-351-10 Cable
ISO 17025 Certificate of Calibration
Velocity Package 2

CL5 Live A-Scan Upgrade Option
CL5 Velocity Upgrade Option with Interface Cable
5 MHz CA211A Standard Contact Probe, 0.50" diameter
6' Orange Quality Lemo 00 Straight to Microdot Cable
Mitutoyo Digimatic Caliper with Absolute Encoder w/ SPC Output 0-6"/0-150mm
CL5 to Mitutoyo Caliper Model 573-351-10 Cable
ISO 17025 Certificate of Calibration